Base camp orientation

We checked into basecamp to deal with basic training and medical checks. We met our ranger Laura G who took us through training, and photos. Before we left, we got a new ranger to help us on the first couple of days.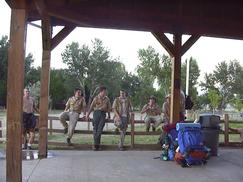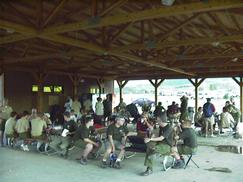 There is a large area to gather and wait for rangers, buses, etc.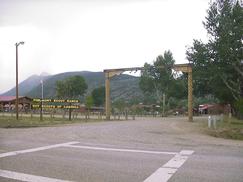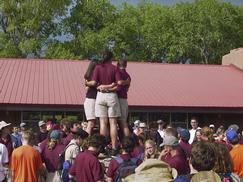 The entry way to the camp.
The staff started meals with a trust exercise. Four staff members climbed up around the bell, did their announcements, and then each fell back into the waiting arms of other staff members.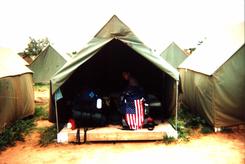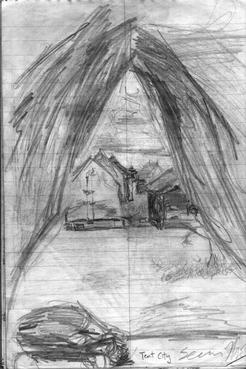 Basecamp has a tent city for the first night and the last night. Nick received a U.S. flag for his role as Crew Leader.
Sean drew a view of tent city from within his tent.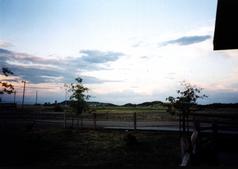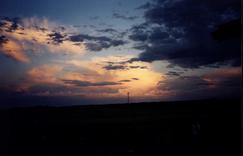 Nightfall at basecamp.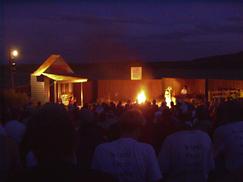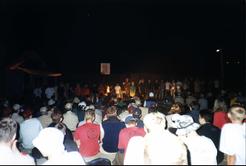 Opening campfire gives a bit of history of the area.

---
If you have any question about this page, send mail to Dave Regan