Travel to Philmont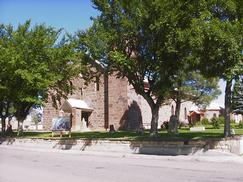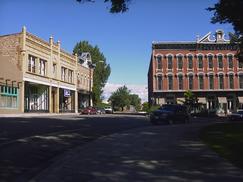 We spent the first full day in New Mexico driving to Philmont, and stopping at various town to walk around, and get a little used to the elevation.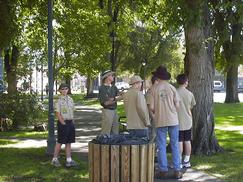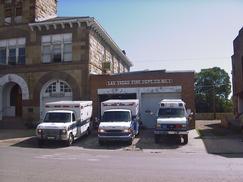 One of the adults is a fireman, so we stopped at some of the fire stations to say "hi".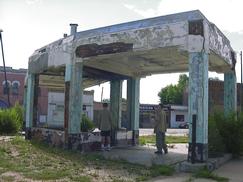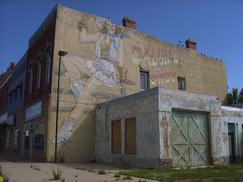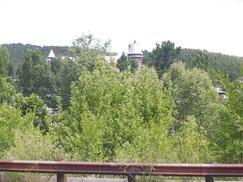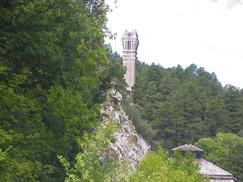 We took a side trip up to a Castle at one of the local colleges. They didn't want people walking around.
On the way out, we passed some abandoned industrial buildings and other obsticles on the road.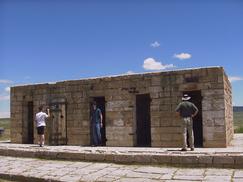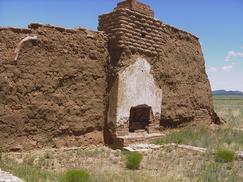 We stopped by Ft. Union. This was a U.S. military fort from the Civil war days.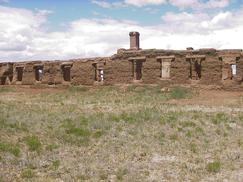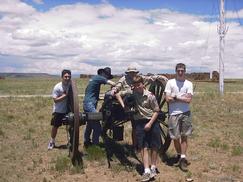 There are a number of places on the web with information about this historic fort.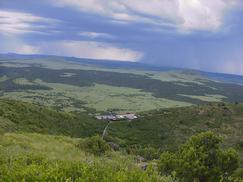 We then traveled North to the Capulin Volcano. This is a small volcano with a paved trail around the caldera which allowed nice visibility to the surrounding area as well as the crater of the volcano and some wildlife.
Also, we were getting used to regular lighting and thunder storms.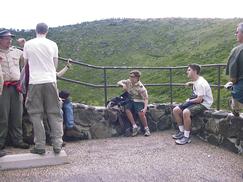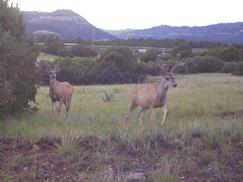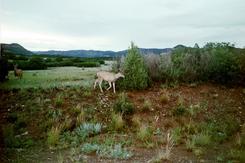 We stayed overnight at NRA's Whittington Center. This is a beautiful site, with lots of space and wildlife, as well as a large collection of gun ranges. They also gave us a discount on the normal camp fee because we were a BSA unit.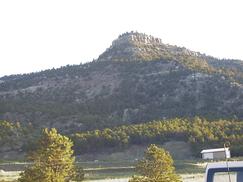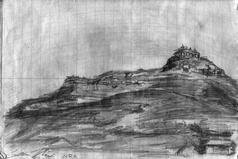 ---
If you have any question about this page, send mail to Dave Regan