June 2001, Misc
Gareth
We had a variety of activities that different scouts participated in June.
Gareth da C, Kyle L and Thomas R helped at Pack 163's Bridge Crossing where we welcomed Cody L and Steven C into our troop.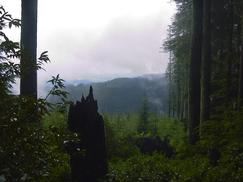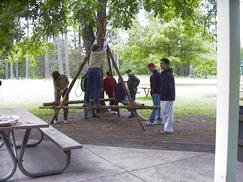 On June 2nd, some of the Philmont crew took an overnight trip to Mary's Peak. Looking at the weather, we decided to eat dinner and come back down the same day making it a 10+ mile day.
We had Gareth da C, Ty F Sean M, and Thomas R. We also had Jody F, Alan M, Dave R as adults.
On June 4th, we had a get together with Troop 2 at Avery park. It wasn't a great recruiting effort, but the scouts had lots of fun.
Our troop built a pioneering demonstration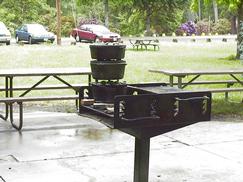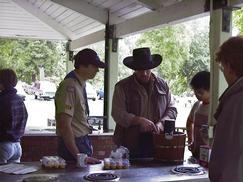 Our troop did some cobbler and brownies in dutch ovens.
Troop 2 did ice cream.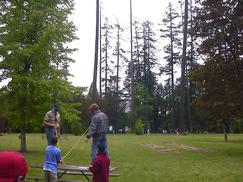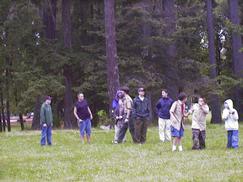 Troop 2 brought water balloons and a giant sling shot to attempt to hit scouts at the far end of the range.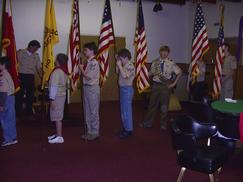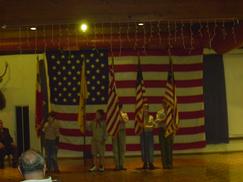 We had a number of scouts help on June 14th for Flag Day at the Elks. Neil B, Gareth da C, Diego D, Nick H, Curtis M, Peter R, and Isaac S participated.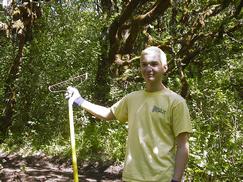 On May 26th and June 9th, Gareth da C and Thomas R helped Paul F of Troop 2 on his Eagle project which involved a certain amount of trail work. (And receiving a good case of poison oak.)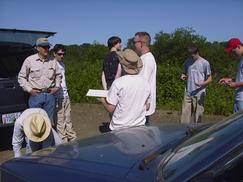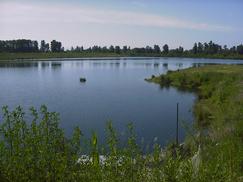 On June 14th, the scouts working on the Environmental Science merit badge went back out to Endicott Lake to measure the trees and water the trees.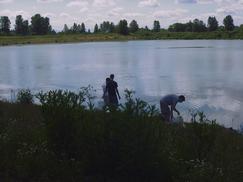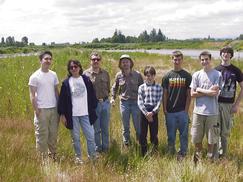 ---
If you have any question about this page, send mail to Dave Regan